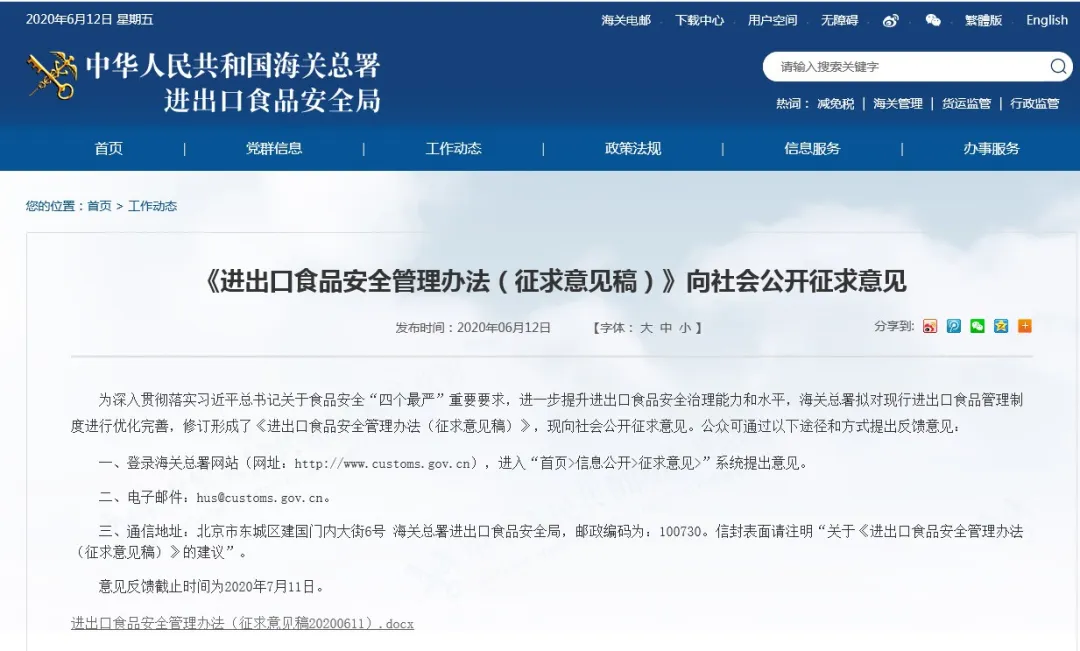 Recently, China's Customs asked for public opinion for the new draft of import and export food management measures. The deadline is July 11.
The existing management measures took effect since 2012. The new draft adds from the existing 64 items to 102 items.
The new draft highlights the responsibility of importers, and asks for all imported food to be up to China's and international standard, and will manage overseas-based food importers based on registration and will release the list of approved companies.
The import health food and special-use food should print the Chinese labels on the smallest consumer packaging. Plans of spot checks of imported food will be released. (Source: shuzheng kangxun)