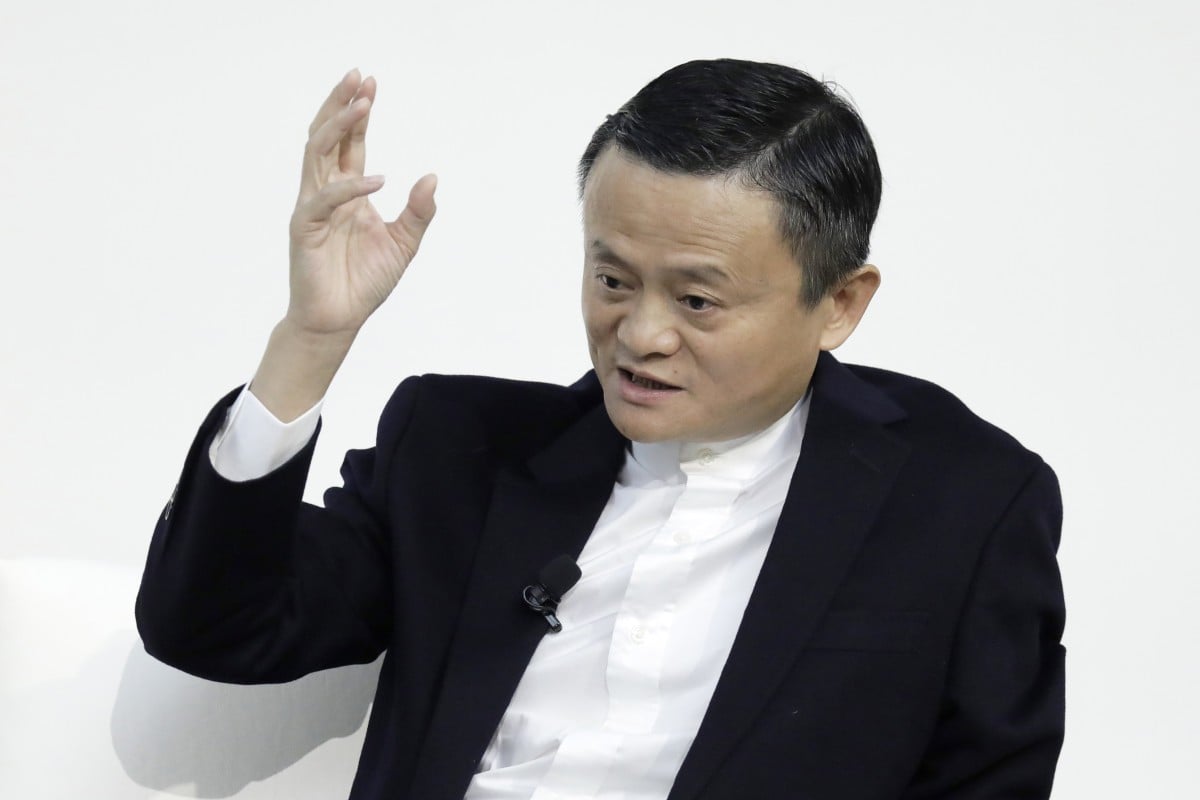 This year has been particularly tough for Chinese entrepreneurs, but the hardship has only just begun, according to Alibaba founder Jack Ma, who also said a phase one trade deal with the United States marked the start of "real change".
Ma, who stepped down as executive chairman of the Chinese e-commerce giant in September at the age of 55, told a conference in Shanghai on Saturday that businesspeople had to understand that "the hardship of 2019 is probably just the start" of difficulties. Alibaba also owns the South China Morning Post.At the same time, he urged entrepreneurs to be confident and to adapt to sweeping changes in the world and in the Chinese economy, according to a transcript of his speech at the Zhejiang Chamber of Commerce annual conference.
"It's the end of the year, and yesterday I received many phone calls from friends asking to borrow money … I received five such phone calls in a single day. In the past week, 10 friends were trying to sell their properties – it is truly difficult for them," Ma said.
"The year 2019 has been tough. Those of us running businesses know that every year is tough … in past years only some entrepreneurs have found it hard, but in 2019 probably most entrepreneurs have found it difficult."
Ma, who is China's richest man and the face of private entrepreneurs in the country, said the world was "entering a period of great change and the Chinese economy is facing huge adjustment".
"We must change ourselves to adapt … and I believe this is also where new opportunities start," he said.
Ma did not go into specifics in his speech, but the tone echoed a cautious mood in the Chinese business community, especially for private entrepreneurs, about their prospects amid slowing economic growth, mounting debt and the country's worsening relations with the outside world.
While China is expected to report a headline economic growth rate above 6 per cent for 2019, a long list of business owners are struggling to keep afloat in a difficult environment, as easy credit dries up.
They include well-known Zhejiang entrepreneur Zhou Xiaoguang, who created the world's largest maker of costume jewellery, NeoGlory. The company filed for bankruptcy this year.
Yin Mingshan, who founded Lifan Group and is known as the "motorcycle king", is also deep in debt after a costly new-energy vehicle failed to generate enough revenue.
And He Qiaonu, a landscaping entrepreneur who made headlines two years ago when she announced a US$1.5 billion donation to wildlife conservation, is involved in a number of court cases for failing to honour her debts.
In another speech on Friday in the central city of Wuhan, in Hubei, Ma said the traditional world trading model was giving way to new rules and regimes, and the phase one trade deal reached between Beijing and Washington could herald a new era for international trade.
"Many people were relieved to see the deal. But for me, it marks the beginning of real change. This deal is not about preserving the past but about creating the future," Ma said, according to a transcript of the speech to the Hubei Chamber of Commerce.
"This deal will not only affect China and the US – all the countries we know, such as Brazil, Australia and Argentina, will be affected."
On the domestic economy, Ma said China's transformation from an export powerhouse into a consumer spending force offered a "once in a hundred years opportunity" for businesses.
"Some may say that China has only 100 to 200 million real consumers, but I see the consumer spending potential not just in the middle income group of 300 million Chinese but a billion consumers," he said. (Source: SCMP.com)