This year's Singles Day saw the online sales revenue reached 268.4 billion yuan, up by 25.7% from a year ago.
On Tmall, Swisse topped the sales value of health food, followed by By Health and Schiff(Move Free).By Health topped the ranking on JD.com's platform. Below graph shows total transactions for the top companies of which By-Health had more than 1.9 million during the 24 hour period. Total sales for By-Health reached 84.4 million RMB (12 million USD) a 32% increase over last year.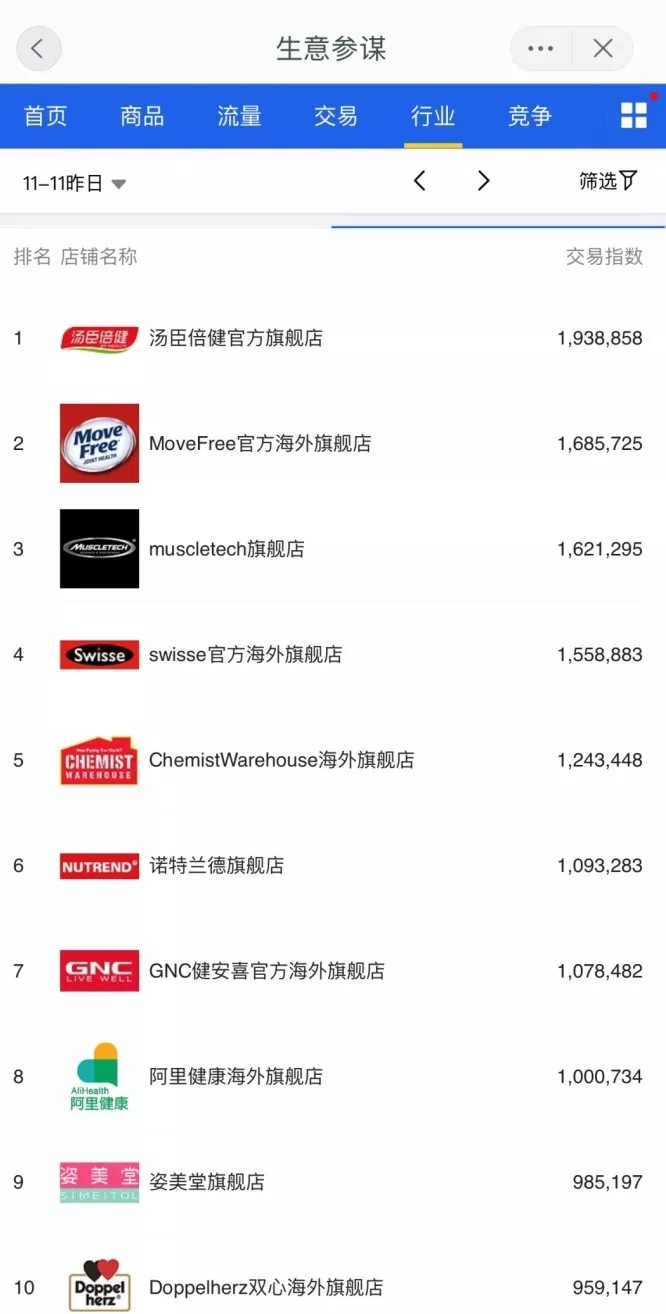 The live streaming e-commerce has contributed a lot to this year's sales campaign. The sales value directed by live stream in the first half of Singles' surpassed that of the whole day last year.
Live streaming also helped to boost the branding and brought diversified consumption experiences to the consumers.
The top three sellers all launched live-streaming on different online platforms. (Source: Shuzheng Kangxun)