18 October 2019, Singapore – In 2019, Vitafoods Asia, Asia's number one nutraceutical event, saw its attendance grow by 24% year-on-year as the event attracted 7,060 international visitors from 69 countries. The exhibition floor space increased by 30% and hosted 380 global suppliers.
2019年10月18日(新加坡讯)– 作为亚洲首屈一指的营养保健食品盛会,2019《亚洲国际营养保健食品展》的出席人数同比增长24%,成功吸引来自69个国家的7,060名国际参观者。展览面积增加30%,总计380家全球供应商共襄盛举。
Many of the visitors returned for a second day, impressed with the international nature of the exhibition, the diversity of suppliers with whom they could create business opportunities, and the variety of new key ingredients that could be sourced at this year's edition of Vitafoods Asia.
许多参观者隔天又再回头,只因盛会带来太多惊喜,亮点包括展览的国际性质、供应商的多样化造就无穷商机,以及通过今年活动所能采购到的各种主要新成分。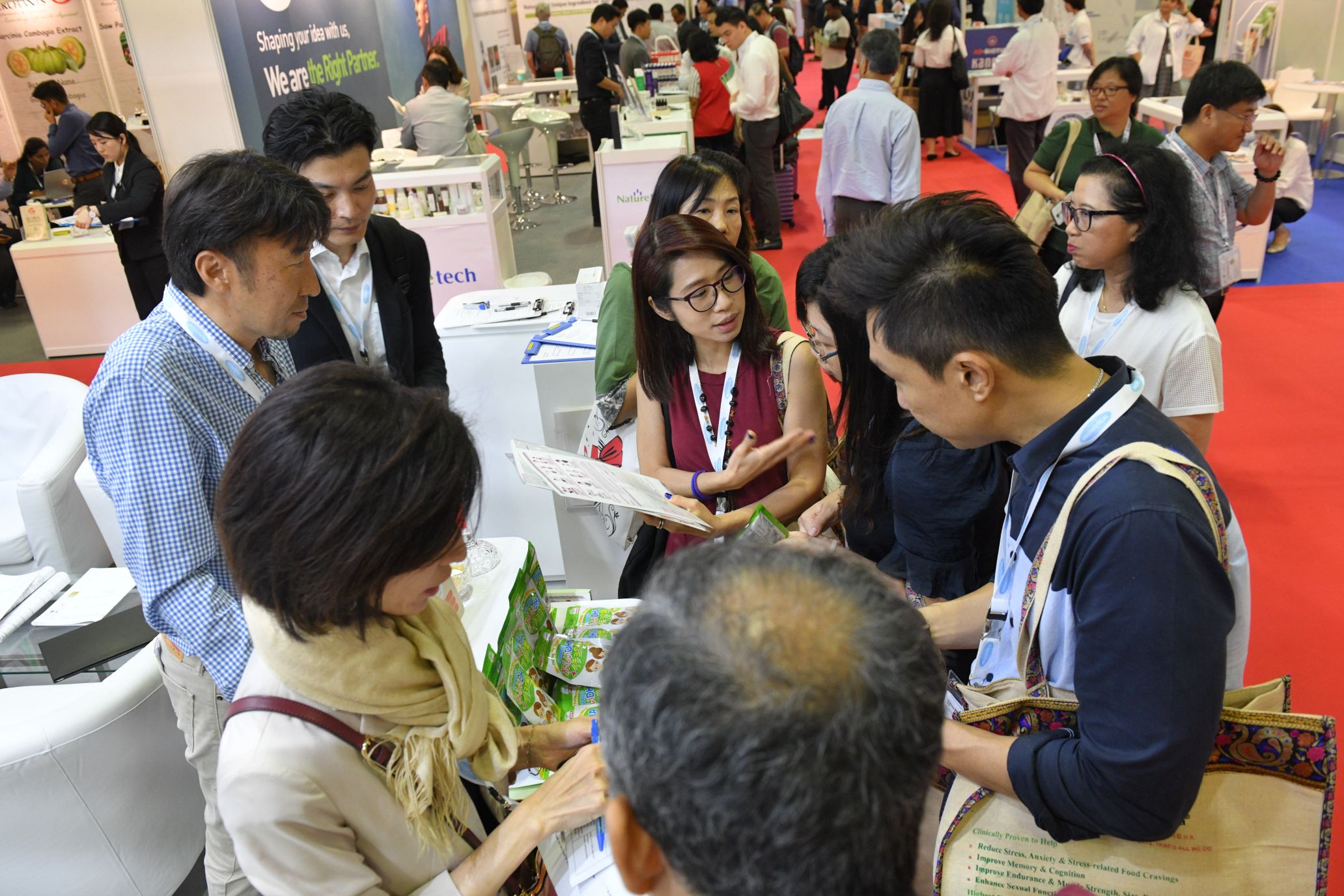 "This year, we saw special interest in the New Products Zone and the newly introduced Market Entry Hub, which saw packed theatres," said Chris Lee, Managing Director, Global Health & Nutrition Network Europe, Informa Markets. "Nutraceuticals is a thriving industry in Asia and Informa Markets aims to help support the industry by providing a knowledge base and platform to support the growth of nutraceuticals in the region."
"今年,新产品专区和新推出的市场准入中心倍受关注,各展位都人潮汹涌。" 英富曼(Informa Markets)全球健康与营养欧洲网络执行总裁Chris Lee表示。"营养保健食品是亚洲蓬勃发展的行业,英富曼矢志提供知识库和平台以促进本区域营养保健食品业的增长,全力支持这个领域。"
Vitafoods Asia is a showcase of the latest ingredients, product developments and technology to shape the industry through science and innovation. Held in conjunction with the exhibition, the Vitafoods Asia Conference was led by industry experts across 2 days, presenting on the most topical aspects of nutraceuticals today. These include personalised nutrition, mental wellbeing, nutricosmetics, sports and fitness nutrition, and digestive health.
《亚洲国际营养保健食品展》展示了最新的成分、产品开发和技术,它们经由科技革新来塑造这个行业。配合展览而举行的《亚洲国际营养保健食品展》会议为期2天,由多位行业专家主持,深入浅出地讲解当今营养保健食品业最热门的议题。当中包括个性化营养、心理健康、营养化妆品、运动与健身营养,以及消化系统健康。
How the industry is evolving in terms of new products and ingredients is what captivated visitors, exhibitors and conference delegates alike in 2019. A first-time conference delegate and visitor to the show, Rikhia Mazumdar, Global Senior Brand Manager for Reckitt Benckiser said that she would certainly return next year. "I've learned about new emerging trends in microbiome technology and also probiotics – that is something that you don't get sitting out of a desk job. This was very enlightening for me."
此行业在新产品和新成分方面的演化趋势,是2019年活动能招徕众多参观者、参展商和会议代表的一大原因。Reckitt Benckiser全球高级品牌经理Rikhia Mazumdar是首次担任会议代表并参与盛事,她宣称自己明年必定再来。"我了解到微生物组技术和益生菌的新兴趋势,这些都是你坐在办公桌前无法掌握的知识。这对我来说非常具有启发性。"
In terms of trends, Jeff Klien, R&D Scientist for Pharmatech said "Probiotics and Collagen have been huge. And they are definitely big presences in the US market as well, but it is interesting to see how overwhelmingly present they are in Asia."
关于趋势,Pharmatech的研发科学家Jeff Klien评论:"益生菌和胶原蛋白广受欢迎。它们在美国市场上无疑占有极大份额,但有趣的是,它们居然也盛行于亚洲各地。"
Aoife Marie Murphy, a Nutrition Scientist for exhibitor Kerry, said, "There's lots of different concepts, lots of new ingredients emerging. Protein is still a key trend and there's a move towards plant-based protein with the sustainability trends that are coming out. But we also see really novel innovation of ingredients with a lot of science behind them that have health benefits for the consumer. For example, there are a lot of different probiotics in terms of the need states, like healthy ageing. Sports nutrition probiotics are becoming really popular at the moment." She added, "At Kerry, we've lots of different ingredients – we are working in the protein space, gluten, fibres, and probiotics. We have seen a lot of interest at Vitafoods Asia in these concepts."
参展商凯爱瑞(Kerry)的营养学家Aoife Marie Murphy说道:"不同概念造就了各种新成分的纷纷涌现,多姿多彩。蛋白质始终是主流趋势,而重点正转向基于植物的蛋白质,并预示永续趋势的到来。无论如何,我们都见证了运用科学原理来研制的各种创新成分,为消费者带来健康补益的佳音。例如,各式各样的益生菌是针对不同的个人需要和状态,如健康老龄化。目前,运动营养益生菌的市场回响极其火热。"她强调:"凯爱瑞备有的成分广泛而多元,我们正积极钻研蛋白质领域、面筋、纤维和益生菌。透过《亚洲国际营养保健食品展》,我们晓得人们对这些概念有着浓厚兴趣。"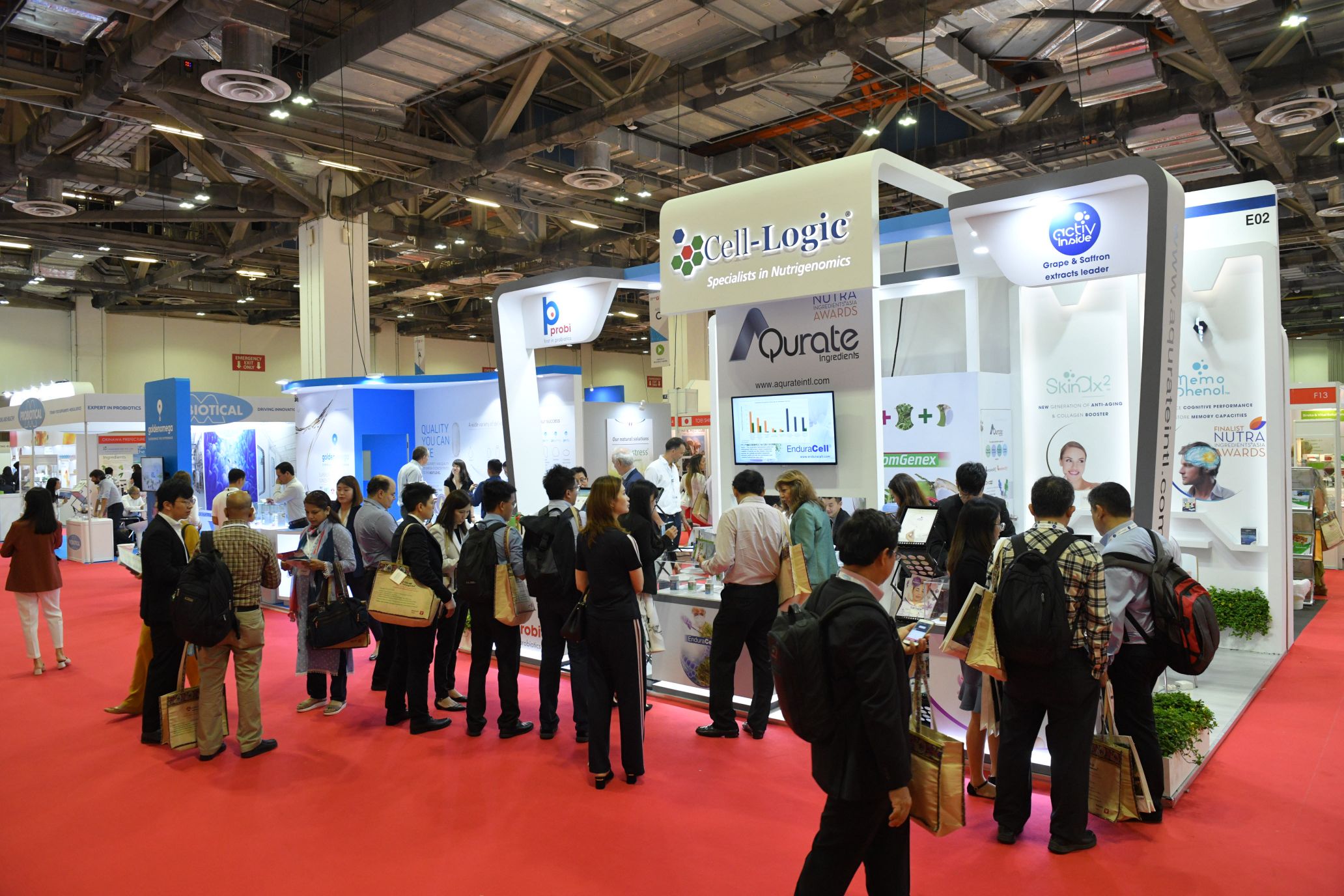 The diversity in ingredients and suppliers held visitors at the show. Krishna Mohan Suri, Vice President Global Innovations & Chief R&D Officer for Universal Robina Corporation in the Philippines agreed. He said, "We got to know of a few unique ingredients and the opportunities they offer for us in terms of concepts. We also had the opportunity to meet suppliers with whom we could build new relationships."
活动中呈现的成分和供应商的多样性,紧紧抓住参观者的心。菲律宾Universal Robina公司的全球创新副总裁兼首席研发官Krishna Mohan Suri对此深表赞同。他说道:"从概念上,我们了解到一些独特的成分及我们获提供的商机。我们也能把握机会去结识供应商,进而建立良好的合作关系。"
Another trend is the use of collagen not just for beauty, but for healthy ageing and sports science. Josh Hemelaar, Vice President Sales – China/APA for GELITA, a Vitafoods Asia 2019 sponsor, said, "Sports nutrition is being reinvented with science… and collagen is becoming a huge trend."
另一个重要趋势则是胶原蛋白的妙用,不只是美容领域,它在健康老龄化和运动科学方面也大放异彩。2019《亚洲国际营养保健食品展》赞助商之一的嘉利达(GELITA),其中国/ APA销售副总裁Josh Hemelaar分享道:"科学重塑了运动营养品的形态……胶原蛋白正形成一股风靡全球的浪潮。"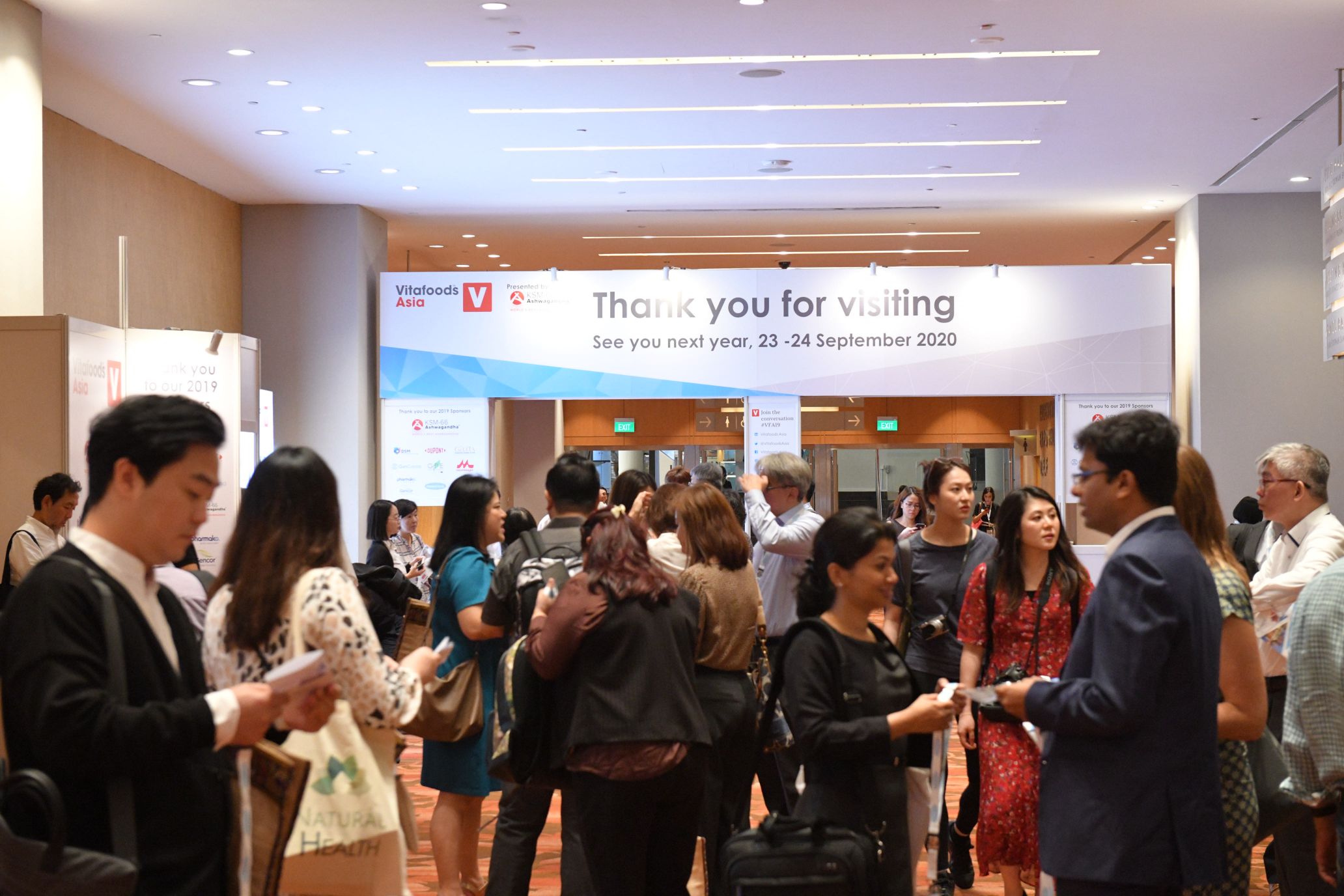 The 10th edition of Vitafoods Asia will return to the Marina Bay Sands Exhibition and Convention Centre in Singapore from 23-24 September 2020.
第十届《亚洲国际营养保健食品展》将于2020年9月23日至24日在新加坡的滨海湾金沙会展中心再度隆重登场,万众期待。(Source: Informa Markets)