WeChat just released its most rigorous policy to date regulating incentivized sharing and external links.
The policy banned some of the most common campaign tactics. Here are some of the highlights of some of the new bans:
Group buy campaign are highly regulated
Incentivized App downloads
Editing or re-use of user's profile pictures or user information
Sharing a link that contains users' profile picture and user name
Providing a service that's similar to any WeChat feature
While the purpose of the regulation is to improve end-user experience and protect user's privacy, it could be a deadly trap for companies that are trying to acquire marketing leads.
Here are some of the biggest updates. The full regulation detail accessible via the link at the end of this article.
General incentivized sharing rules
These rules are not specific to the new regulation (they were already in place previously), but it is good to have a refresher on them as the new regulation suggests they might be enforced more strictly:
It is forbidden to give any incentive to a user (including but not limited to red envelopes, coupons, vouchers, points, credits, data, content) in order for them to perform an action on WeChat (share, like, read, comment, etc.)
It is forbidden to offer any incentive to a user (including but not limited to red envelopes, coupons, vouchers, points, credits, data, content) that they will have to claim outside of WeChat (in another App or website)
It is forbidden to use any strong language when asking the user to share content ("You're not Chinese if you're not sharing this", "You must share this right now!", etc.)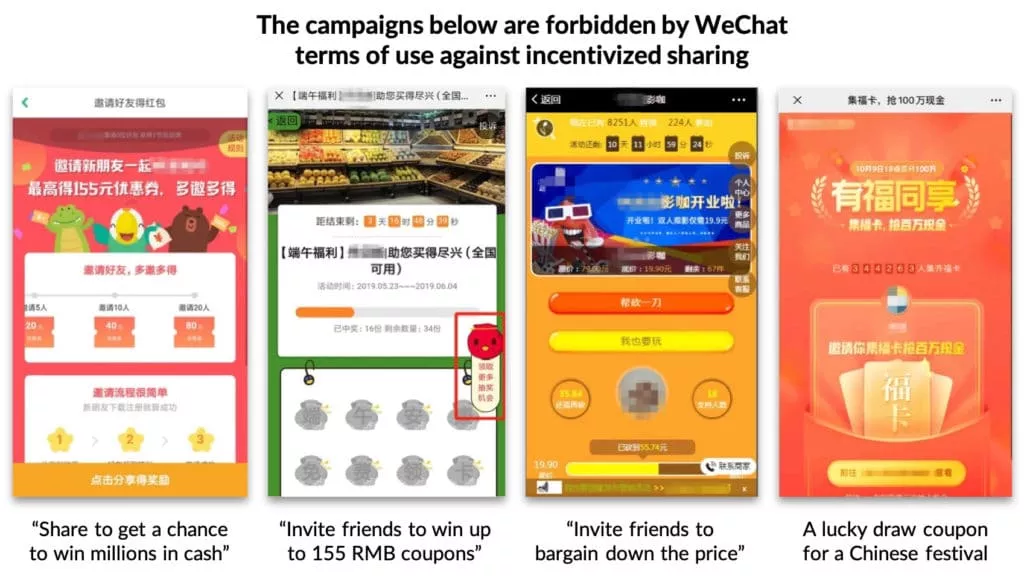 Group buying is heavily regulated
Group buys are a great way to spread your marketing messages to the direct contacts of your customers. Many merchants took it a step further, spreading false or misleading information to trick users into purchases.
This is now explicitly prohibited by WeChat:
Fake group purchase events, where … the amount paid by some group participants is obviously not equivalent to other participants
Group purchase events with lottery nature
Group purchase events with no clear and definite rules or the rules are not publicized to the users in an obvious notice
For example, the above group buy is considered to break the new term since the group-buy rule is not clearly displayed in a visible space. It also contains a lottery feature that could mislead users to make an unintended purchase.
Other information that needs to be clearly displayed includes whether the customers are able to receive a refund if the group buy deal did not meet the target.
Incentivized Sharing 2.0
As we mentioned, WeChat has always been strict on incentivized sharing, meaning giving any kind of incentives (red packet, coupon, points, information…) to encourage users to share content. And the updated WeChat regulation takes the incentivized sharing ban to another level.
For example, the most common e-commerce practice of Pinduoduo "share to bargain" is now banned. Pinduoduo was able to grow its user base among the older users who live in lower-tier cities with the "share to bargain" campaign. Users can "bargain" down the price by asking friends on WeChat group to participate in the campaign.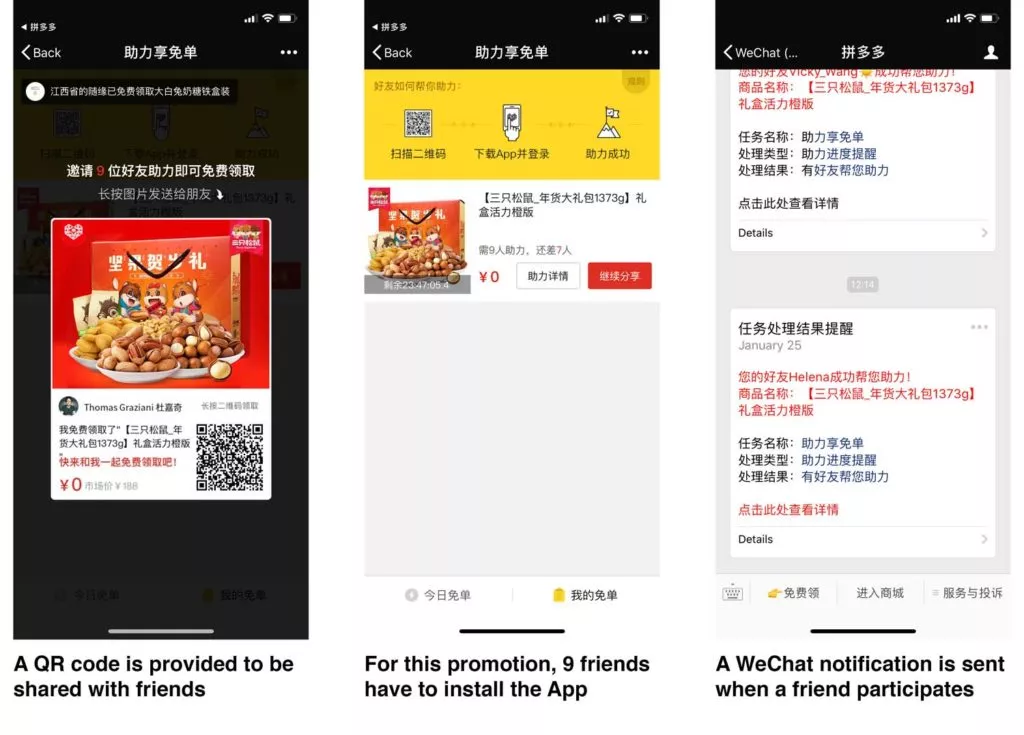 Another common campaign tactic that got banned is asking your friend to help you increase the chance of winning a prize. Ticketing companies have using this strategy to get more users to register for membership or download Apps.
Download App to win a prize
Be careful about the content you put in the App download landing page. A common tagline such as:
"Download the App to get XXX RMB red packet"
"Invite a friend to receive XXX amount of coupon"
"Get a data package of XXX if you download the App"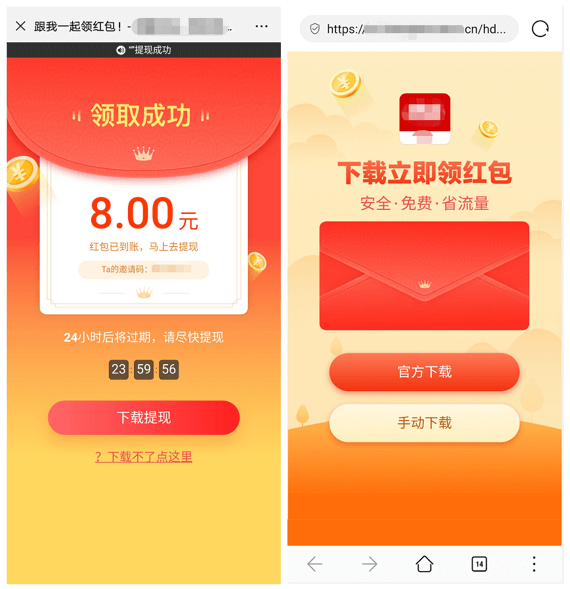 Privacy & data protection
Have you ever seen campaigns using the user's profile picture as the thumbnail picture? This is banned as well!
Brands will not be able to use users' profile pictures or WeChat names in any kind of first-layer sharing preview to increase the click-through rate.
Brands will need to explicitly inform the user and acquire specific permission if they want to store or use any kind of user' information, such as phone number, open ID, Chinese ID, date of birth and etc.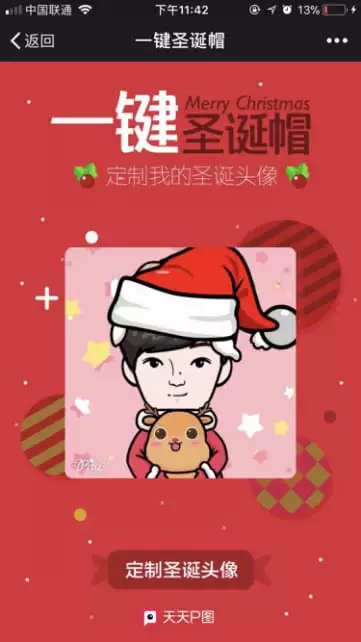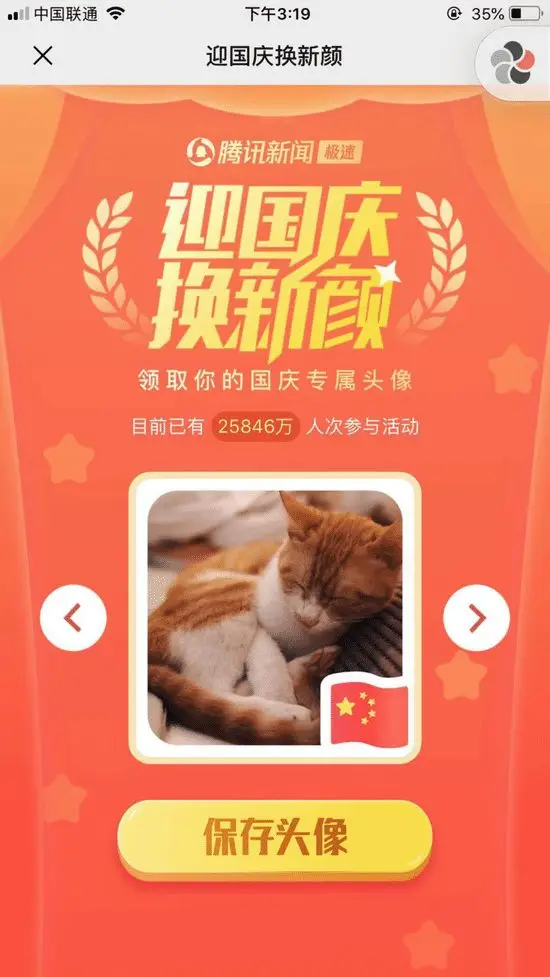 Above are 2 viral campaigns that added a filter/icon on the user' profile picture. Both campaigns were banned by WeChat. Previously Toutiao got itself into a lawsuit with Tencent by trying to re-map the user's contact map and use the user's profile picture. As WeChat sees user profile as an important asset, it's not something any 3rd party can reuse.
Competition with WeChat
Any kind of feature build that competes with the existing features of WeChat is not allowed. A list of companies that were or still are blocked by WeChat includes Douyin, NetEase Music, Xiami Music, Alibaba…
WeChat is a perfect platform to promote physical products or traditional services. But it remains very defensive toward other applications that might attempt to steal its user base.
Effective date
The new regulation will take effect as early as Oct 28th, 2019.
What might be the punishment if you infringe on the above rules?
Potential sanctions for violating the WeChat terms of use include:
Block the website or IP address
Limit or block the traffic to content on WeChat Moments
Partially or fully limit the features of the Official Account
Temporarily block or event permanently delete the account
Ban the company from using the WeChat system
Usually, WeChat will give the account a warning before completely block the account. But in case of a viral campaign, the harshest punishment could apply on the first strike.
As is often the case, WeChat has a relatively vague approach to infringement and punishment. This strategy forces companies to remain as far as possible from violating the rules (as it's not clear where is the line that will get the punished)
Conclusion
The direction of WeChat is clear: anything that effect user experience on WeChat shall not be allowed. Content should only be shared if the user likes voluntarily want to do so. (Source: WalkTheChat Blog)
Link to the original regulation (Chinese): http://weixin.qq.com/cgi-bin/readtemplate?t=weixin_external_links_content_management_specification